Short Distance Moving Companies Near Me
Published on 2020-11-17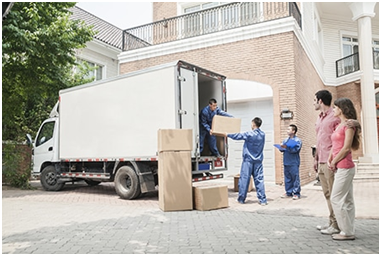 If you are looking for a moving company to assist you with your home relocation from one part of town to another, you may be wondering about the best way to go about it.
The good news is that you don't have to send your important personal belongings off on a long journey out of your supervision, wondering if your stuff will show up on time or ever.
Moving locally is much less stressful than moving long-distance but choosing a short distance mover still takes some attention.
Short distance moves come with minimum trouble. But, some local moving companies can move you in bad situations. We'll tell you about what to look for in a moving company to avoid such situations later.
How Can you Find The Best Short Distance Mover Near Me?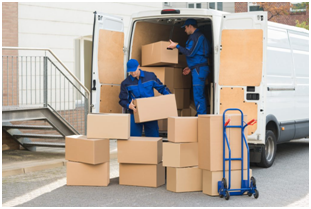 Keep in mind that local moving companies are regulated by the state they operate in, so if you aren't moving across a state line, the mover isn't subject to the Federal Motor Carrier Safety Administration rules.
That doesn't mean your mover won't abide by those regulations anyway—they probably will, but you do have to be more cautious to ensure that you aren't mixed up with a shady operator. Many states have regulations for short distance movers similar to the federal rules governing interstate movers, but some have none, so you have to check.
But here's a tip: a local moving company that is honest and wants your business will follow your lead when it comes to some of these things, like in-person surveys and written estimates, so even if it isn't required, ask for it anyway. If the mover refuses, find another mover.
More about short distance professional local movers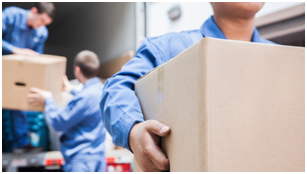 Always ask around who is the best short-distance movers near me when you are starting your search. Someone you know may have had a recent experience with a moving company (good or bad) that they can share with you. If you obtain some referrals, check the company out.
If the mover does any interstate work, FMCSA will have helpful information on its database, showing if the company is appropriately licensed. It will also have data on their safety record and any consumer complaints.
Also, look if the local moving company features in the Better Business Bureau website. There you can read reviews of moving companies written by consumers who have used their moving services.
If you don't know anyone who has moved recently, you can look online. You will find many local and national companies that will respond to your inquiry. In addition to moving companies, you will likely hear from move brokers.
Brokers do not perform moving services. They act as intermediaries between consumers and movers. A broker will talk to you about the services you need, provide an estimated price, and then find one or more movers who will agree to do the work at the price offered.
There are legitimate brokers, and there are some disreputable ones. Be careful if you are working with one. A good one can save you some time and possibly find you an excellent price. A shady one may end up costing you both time and money.
Moving short distance in the same state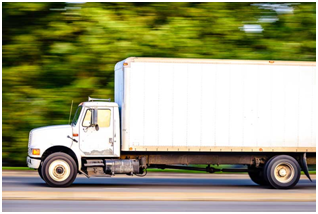 Most moving companies are small businesses. Local movers might be independent operations, unaffiliated with any larger organization (a genuine Joe and Sons business model) or a franchise of a successful national company, operating with some support from the parent.
Some local movers are also agents that work on their own and are also aligned with a national chain, giving them certain privileges when conducting interstate or long-haul transports. All these structures serve the customer well, particularly for a short distance project.
What Should I Look For When Choosing Short Distance Moving Companies Near Me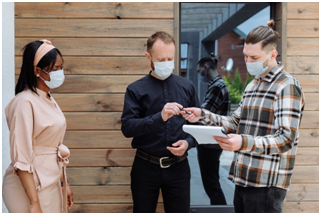 When you are ready to interview movers, invite at least three short distance moving companies near you to submit estimates for your project. Consumer advocates recommend that you get in-person estimates.
This action is required for interstate moves but may not be necessary for a local job in your area. Still, it is the best approach for a couple of reasons. It's the best way to get an accurate assessment of how much work is involved in the move, which will allow cheap short distance movers to give you the most realistic price.
It also lets you meet at least one representative of the company you are about to trust with your furniture and other stuff and decide if they are trustworthy.
Finally, if a mover isn't willing to come to your house or apartment to give you an estimate, that may be a sign that they aren't as thorough as you want them to be. Since there are plenty of service providers to choose from, choose a different one.
What local moves include?
When the mover comes to do the survey, be prepared with your questions. Be ready to show them any items you aren't moving (perhaps you are disposing of some furniture or discarding some stored items.) You can talk over what should be included in the move and any logistics that could influence the price.
If you have stairs or an elevator in your current or destination home, that may add to the move's cost. The mover's representative will let you know what factors increase the price. For a local move, the company may calculate the price as an hourly fee. For example, the company may estimate that it can complete your job using one truck with three men over 7 hours. If they offer you a $250 per hour price, the charge will then total $1,750. Ask a few good friends to know more about any professional moving company for the moving process.
Get Moving Estimates From Short Distance Moving Services With Good Liability Coverage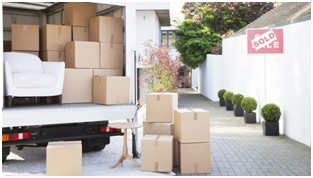 Make sure that you get a written estimate and that the forecast states what it includes. Does it add the driver's time to arrive at your current residence and return to their office after the move is complete? Some states allow local movers to add on a driving fee, but they might not charge you for this at the same hourly rate as the loading and unloading.
Similarly, if you engage the short distance moving company to pack your dishes, books, clothing, and other items, is the hourly charge billed at the same or a lower rate? Will some of the workers be packing while others are loading?
What about the moving costs?
These are essential questions that will influence the final cost of the move. Most important, find out if the estimate is binding or nonbinding. A binding estimate is a guaranteed price, which means that you don't have to pay extra if the job takes longer than the company forecast. A nonbinding estimate isn't guaranteed, and if the work drags on, you are responsible for the hourly rate as long as it takes to finish.
The lowest estimate is not always the best one to select. If the bid seems too good to be true, it might be a moving scam. Particularly in the case of a non-binding estimate, a shady company might demand a higher payment on the day of the move. One way to avoid this is to conduct references before you choose a vendor. You can get a free estimate as the short haul movers will help you save money by a proper moving budget.
More about local moving quotes
It is also a good idea to ask the company about its liability coverage—both protection for your shipment and its workers' coverage. You don't want to end up in a situation where you incur a loss to your possessions, but you also don't want to be responsible for an injury to or damage by one of the moving company employees. The reputable local moving companies will have ample protection and can show you their insurance certificate. Get a free quote for any short distance move by a relocation expert.
Ask for some recent customers' contact information, and call to talk with them about their experience with the mover. If they are not fully above-board, they might be unwilling to give you this information, and you can move on to another choice of mover.
Long distance movers and Short distance movers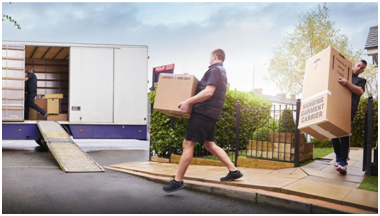 There is a huge difference between short and long-distance moves within the moving industry. It's not only about hiring the best movers but also about the details of the moving situation. You get cheaper costs in shipping all your valuable items and household goods to a new house during short distance moving.
Generally, the costs vary as you need a large moving vehicle or a moving truck for storage association. Moreover, you can also get packing services from trained short-distance packers and enjoy multiple benefits that might cost you hidden fees on a long-distance move.
What is considered short distance moving?
During relocation within 60 miles from a present location, we consider it a short-term moving. We all know moving the entire home is a difficult job. These specialty moves require heavy lifting and require a lot of free time.
You have to consider many things. From self-moving to the move size, you have to decide everything. Pack the whole belongings, find a new house and hire a mover that will take care of anything. Everything needs effort and time, even on a self-move.
Consider the short moving options to make things better and more accessible. If you plan the packing yourself, it's better to take durable moving boxes along to get the best results. Moreover, ensure that you have planned everything accordingly to get the best results.
If you plane a short distance, you can also get professional movers, mainly if you cannot take care of the things alone. The professionals will provide you with some best results.
You Also Might Be interested In