Small Job movers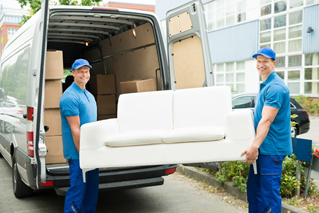 If you are looking for some help in completing a small moving project, you may be wondering if your best bet is to hire a traditional mover, a freelance task helper, or some other kind of worker.
There are so many app-based options these days; are you making a mistake if you call a moving company for a small job? You can definitely scroll through the apps on your smartphone and find someone with a truck to help with your modest project, but it seems a little sketchy. That guy doesn't have any more expertise than you do (maybe less) and no liability insurance.
Here are the details
What happens if he drops your flat-screen television? Worse, what if the refrigerator bangs into your neighbor's window or gets loose and rolls down the steep driveway?
Some nightmare scenarios are even worse than the memories from the last time you bribed your college buddies to help you move. Somehow, a professional seems like a safer bet.
How Can I Find The Best Movers Near Me To Do A Small Job?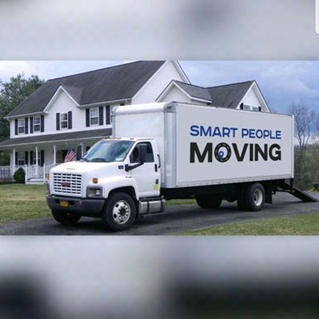 Luckily, real moving companies will be happy to take your small job on and do it right. One caution—if you are looking for a mover for your minimal project during peak moving season (summer), you may have to be flexible with your schedule, and you may pay extra.
But during most of the year, it shouldn't be challenging to find a company that has the time to provide you with the support you need. A quick internet search will yield plenty of good candidates—possibly more companies than you want to talk to.
Use the same diligence in choosing a moving company for your small job as you would for a big move. Some shady operators will try and take advantage of the fact that you have a small project to get away with unscrupulous practices. Don't let them. Here are some tips to avoid being a victim of a moving scam:
Choose a mover with a physical location near you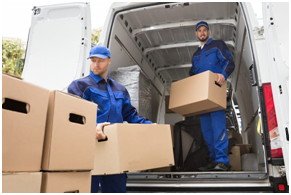 The mover should have an office, a warehouse, or at least a place to park its trucks. If the address it provides is a P.O. Box or a residential address, that's very suspicious.
Similarly, if you are talking to Joe and Sons Movers, but when you call the person answering the phone just says "moving company," it could be a shell company or a fly-by-night operation that frequently changes the name stay one step ahead of authorities or bad reviews.
Don't pay a hefty cash deposit
Most moving services are paid for when the service is complete. If a mover asks for cash up front, you should be wary. The company could be planning to disappear with your money. If you paid in cash, you don't have the same recourse to dispute the charge as you would have with a credit card transaction.
Get the price in writing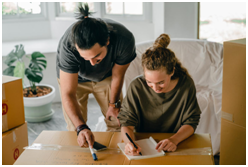 Before the mover starts loading the truck, make sure you have the estimate in writing and that it specifies whether it is binding or nonbinding. One common scam is for a company to provide a very low bid over the phone. Since you only have a few things to move, you don't mind skipping the in-person survey, so you agree to the excellent price and never meet with the representative.
Here are the details
When moving day arrives, you have nothing in writing, or perhaps you have a printout from your computer. The driver may tell you that the estimate is too low, and you have to pay a lot more. The trick is, he won't tell you until your possessions are wholly or partly loaded. If you don't have a written, signed agreement, you are in a very tough position.
Never sign a blank or incomplete document
Don't put your signature on anything with a blank. The mover can put any number they want in that blank, and you have agreed to pay it. If the contract has blanks, strike through them.
Don't allow the mover to load your goods into a rental or unmarked vehicle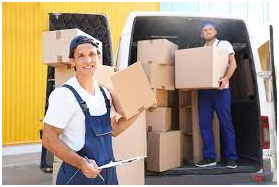 A common scam involves unscrupulous move brokers, which tell consumers they can get a mover to complete a job at a great price. If they can't find a real mover to do the job, they may hire some unskilled labor and rent a truck, then send this "crew" to your house to do your move. It's risky to let them.
Always check references
Whether the job is small or large, take the time to investigate the work the mover has done before. Check with the Better Business Bureau, which rates companies based on their independent research and collects positive and negative reviews from consumers.
A moving company may have great testimonials displayed on its website, but there is no way for you to confirm that those are legitimate. The company might have made them up or paid for them. Ask the company for names of recent customers that you can talk to about their experience.
How Are Small Movers Regulated?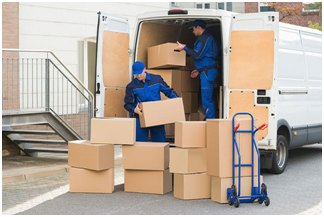 Regulation of moving companies depends partly on where you are and partly on where they work. If a mover performs interstate moves, which most do, they are under the jurisdiction of the Federal Motor Carrier Safety Administration (FMCSA), which is part of the Department of Transportation.
FMCSA requires all interstate movers to maintain licenses and to follow strict rules that protect consumers. Some states have similar regulations for moves that operate within their states, but others do not. If you are hiring a moving company that is not required to have a DOT license, be extra careful. You definitely want to ensure that the company has proper insurance to protect itself, its workers, and you and your possessions from any liability and hazards. It would help if you asked for evidence of insurance and licensing.
How Much Does A Small Move Cost?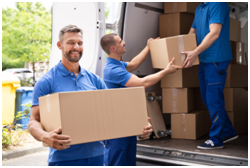 Small moves are usually affordable. For short-distance relocation, you will pay an hourly charge for the mover's labor. You should get a couple of estimates and make sure that you are comparing similar bids. If one company is charging for two movers and another uses three, the number of hours needed to complete the work should be different.
Often, moving companies have minimums, but they account for these differently also, and on a small job, it could make a big difference to you. Suppose Company A has a four-hour work minimum plus a two-hour driving time charge, while Company B has a three-hour work minimum and a one-hour driving time charge. If your project is less than three hours, that difference is going to be significant for you. Don't hesitate to negotiate—it never hurts to ask.
More about the cost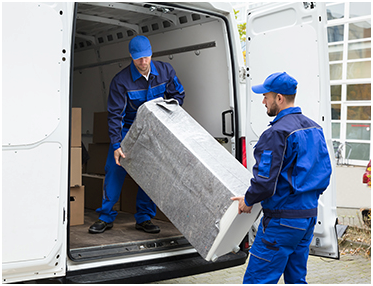 If the move is long-distance, the small mover will still most likely have a minimum. Long-distance movers submit their quotes according to the shipment's weight, and the minimum might be a lot more than you are moving. Some movers specialize in small moves.
They will combine several individual loads from customers like you, going to the same general area, and send them on one truck. You might have a container to separate your items from the others or just a section of the truck. Either way, it could be less expensive than a traditional moving arrangement if you have some flexibility on the delivery schedule.
Benefits of hiring small job movers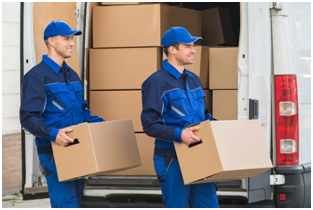 Local moving companies are beneficial for cross-country movers by following the proper moving process. The professional moving team uses the appropriate equipment and a few items along with additional services to meet local moves needs.
Consider the following
Besides this, small load movers provide you with what you need to get a stress-free moving experience. Get the best local moving company for across-the-country moves. The moving industry includes many local movers who offer multiple advantages to the users. Here are some advantages of small job moving services.
It is way more efficient.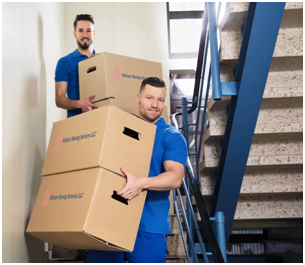 It will take all your life to pick up every item, starting from clothes to pots and other pans. During a small distance move or even on long-distance moves, you will need the moving service you require the entire day.
The moving crew will aid you in small shipments and cut the packing time in half so that you don't need other services. You don't need to spend time thinking about how to pack heavy lifting and other proper equipment.
Cost-efficient too
You can find local movers for a free quote to get the maximum benefits. Hiring professional movers that stick to a reasonable budget is crucial. Sounds good, right? There is no need to go here and there to get everything done. Furthermore, it's a cost-effective way to hire such professional people who are moving experts and can help you get the most advantages with no hidden fees.
They provide product insurance.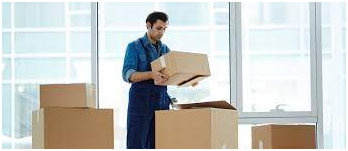 The best moving experts can provide you with high-end quality assurance. It helps to hire a professional company to calculate the shipment weight and let you know the basics for a small long-distance move. Besides this, they provide insurance to if something gets damaged, you won't get through the pain of suffering from any loss. See the difference!
More about insurance
You will get the maximum advantages once you hire an insured company. It's a safer option for all your belonging and transports them safely to the new location. That's particularly helpful, no doubt. Whether a ceramic plate or an LCD screen, it's essential to protect everything from damage.
They help you plan your move too.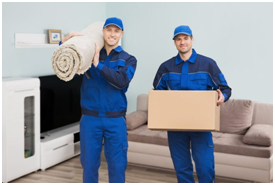 Do you know a moving company can also plan the whole move? Let us tell you in detail! It will help you pack the belongings and transport them reliably to a new location. The only thing you need is to tell the local movers about the time and date as it helps you plan the things essentially. Moreover, you won't come across any unreliable issues once planning a move with moving companies. Either it's a mini move or a one-room move including furniture pads, the moving companies know exactly what you require.
You can trust them
Lastly, signing a contract with professional movers will keep you stress-free as they ensure trusted services to make your experience authentic and beneficial. Are you getting the point? That's because it's all about trusting someone with all your essential belongings. Everyone wants to make the traveling process effective and safe, isn't it? You can trust the local moving companies after the contract.
You Also Might Be interested In